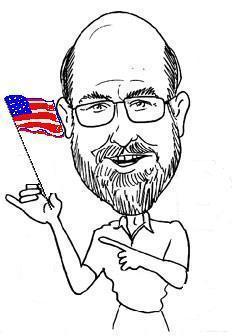 Pepin's Pharmaceutical Prattle for 02-01-2010

Quote of the day:

Justice is the constant and

perpetual will to allot to every man his due.

Domitus Ulpian (100 AD - 228 AD)

Good Morning!

Jury Duty

I received a summons just before my annual hunting vacation last November. It was for jury duty the 3rd day through the 7th day of the hunt. I was able to move the date with very little trouble. My stint begins on February 1st. This will be the 4th time I have been called. Most people grumble about jury duty but I will not. Sure it is not the most convenient thing to do and the chances of getting on a very long trial exist but it is as advertized… a DUTY. Any of us would rightly demand a fair trial if we were arrested for any reason. A jury "of our peers" is what is required. All citizens should see this task as a sign of freedom and fairness and not as a burden. Cases range from criminal to civil. The last time I was seated was on a shoplifting case. I have no idea if I will be seated but I can assure you that if I am, I will weigh the evidence (forgetting ANYTHING I ever saw on the TV show CSI) and render an opinion in consultation with other "peers".

Serve (cheerfully if you can) and do not attempt to shirk your duty. We are all busy but this is very important. When (not "if") you do get called for jury duty try to remember all of those involved in the Revolutionary War who fought for your freedom and the right to a jury trial. I'll try to let you know how things went in the ppp next week… unless I am sequestered… maybe I'll get to stay at a Holiday Inn!

Have a GREAT week!

Steve

===================================================

ps. Best answer this week to the question "How are you?" was "I'm faking it until I make it!"

pps. Please note that some of the links may not be up for very long and that

you should capture or print anything that you may wish to keep.

------------

1) As 'BamaCare stalls… so does PhARMA.

Will Pharma pony up the money previous "promised" $80 billion?

http://online.wsj.com/article/SB10001424052748704878904575030970354997944.html?ru=yahoo&mod=yahoo_hs

2) Crazy… not waiting for healthcare reform bill.

Mental health must be equivalent to other healthcare according to a 2008 bill now say new Federal regulations. Mental health and substance abuse on par with surgeries and other medical care. Insurers can't charge higher premiums on one group over another… so I'll bet that all premiums will go up… just a guess… I could be wrong.

http://news.yahoo.com/s/nm/20100129/hl_nm/us_obama_mentalhealth

3) Last time I used the brand there wasn't much Lytely about it.

Marketing of Mylan's generic equivalent of Go-Lytely approved.

http://www.prnewswire.com/news-releases/mylan-receives-approval-for-generic-version-of-golytelyr-83029917.html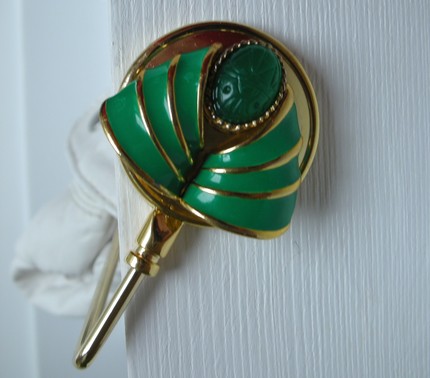 Click picture to learn about
Hook or Crook
Upscale, one-of-a-kind handbags accessories
4) Community docs are on the lecture circuit now that academics are shackled.
Universities are cracking down on their docs so speaking engagements for pharmaceutical companies are on the down swing. Somebody has to pick up the slack.
http://blogs.forbes.com/sciencebiz/2010/01/the-pharma-marketing-hydra/?partner=yahootix
5) DTC warning letters doubled in 2009
FDA issued warning letters to pharmaceutical manufactures about their advertizing to consumers at double the rate of 2008.
http://www.reuters.com/article/idUSTRE60S63J20100129
6) Concentrated oral morphine solution approved.
The dosage form had been manufactured and distributed for many years until someone discovered that the dosage form had never been approved. All that is "fixed" now but I suspect that the approved forms will cost more than it did before.
http://www.fda.gov/NewsEvents/Newsroom/PressAnnouncements/ucm198667.htm
7) NoZone for ozone
Devices that generate ozone that make medical claims against cancer, AIDS, hepatitis, etc are considered unapproved medical devices. They have been seized by the Feds. So much worse for the hole in the ozone layer (which we haven't heard much of in the last 10 years).
http://www.fda.gov/NewsEvents/Newsroom/PressAnnouncements/ucm199322.htm
Have a SUPER-FANTASTIC week.
Steve
--------------------------------------------------------------------------------------------------------------------------------------------------------------------
Welcome| |Contact Us| ||Shopping| |Privacy| |Corey Nahman Link|
Disclaimer: "Pepin's Pharmaceutical Prattle" (AKA "The Prattle") is the property of PHARMWORKS, LLC and Steven M. Pepin, Pharm. D, BCPS. The opinions expressed are those of the bald-headed author. To start or stop any drug without the advice and supervision of your physician would be stupid. So don't do anything based upon what you read here without professional advice. To be added to or removed from the distribution list please e-mail your request to spepin@pharmworks.com . All insightful comments from readers are thoughtfully considered (the rest are callously discarded). Copyright 1998-2010 PHARMWORKS,LLC all rights reserved.
Copyright 1998-2010 PHARMWORKS, LLC all rights reserved