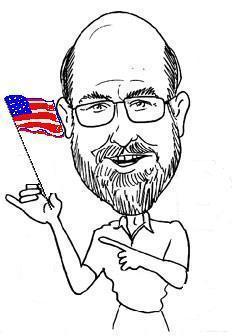 Pepin's Pharmaceutical Prattle for 06-15-2009

Quote of the day: Call it a clan, call it a network, call it a tribe,

call it a family. Whatever you call it,

whoever you are, you need one.

Jane Howard, "Families"

Good Morning!

Clan

Next Sunday is Father's Day. One day per year to make a fuss over dad. While everyone has a father, not everyone knows him or lives with him. In our society more children than ever are being raised by women apart from their fathers. Fathers are important to the formation of young men but even more so to their daughters. Father's teach their children many things: how to hammer a nail, fix a faucet, bait a hook, read, and pray. Even the least handy "handyman" and physically weakest fathers can, and SHOULD, demonstrate … not just muscular strength but moral strength. Father's SHOULD give good example to their sons in all things: demonstrate honesty and fair play, how to handle stress in a dignified manner, and how to act as protector of women and not as a predator. Girls have their femininity validated by a loving and caring father who looks out for their best interests while enforcing decorum and modesty.

Where fathers are absent, children look to other sources for direction and discipline. Unfortunately, many boys look to gangs for their paternal influence and direction. A more positive male role model can also be accessed through scouting. As a scout leader I saw more than a few "single moms" who introduced their sons into scouting at an early age. I don't know if those women were looking for positive male role models or something else. I did see all of the boys rise to the level of expectation. While many criticize Boy Scouting as archaic and a "throw back", the organization does have rules, sets limits, and encourages achievement and excellence.

The FDA could learn a few things from good dads everywhere in the treatment of pharmaceutical companies. They are pretty good at setting rules and enforcing them but in the past have taken on the affect of a gang leader instead of a father. They could do a little more to encourage achievement and excellence. Recently the FDA is offering "guidance" documents which could be a good sign. If they keep it up I just might send them a card next year… or maybe even a necktie.

Have a GREAT week!

Steve

===================================================

ps. Best answer this week to the question "How are you?" was " I'm movin' and a groovin' "

pps. Please note that some of the links may not be up for very long and that

you should capture or print anything that you may wish to keep.

------------

1) Who is bigger? Mr. Bigger or Mrs Bigger's baby?

Answer: Mrs Bigger's baby... who is just a little Bigger. We may not be using antipsychotics on infants such as Mrs. Bigger's baby but 3 antipsychotics have now been recommended by an FDA expert panel for use in children ages 10 to 17. The drugs are already approved for use in adults and psychiatrists have been using them on kids. A change in the official labeling will just make it harder for the trial lawyers.

http://finance.yahoo.com/news/FDA-panel-OKs-AstraZeneca-apf-15492791.html?.v=7

2) Feelin' crazy? Don't hold your breath.

FDA wants psychiatric side effects added to the official product labeling of the leukotriene inhibitors such as Montelukast (Singulair), Zafirlukast (Accolate), and Zileuton (Zyflo). (all used against asthma).

http://www.fda.gov/Drugs/DrugSafety/PostmarketDrugSafetyInformationforPatientsandProviders/DrugSafetyInformationforHeathcareProfessionals/ucm165489.htm

3) …just some GUIDANCE… with a MUST attached! (Although this is all non-binding)

The following statement MUST be added to prescription drug medication guides.

Call your doctor for medical advice about side effects.

You may report side effects to FDA at 1-800-FDA-1088.

From all appearances, patients are calling the MEDWATCH number asking for advice about side effects and the MEDWATCH folks don't want THAT responsibility.

http://www.fda.gov/downloads/Drugs/GuidanceComplianceRegulatoryInformation/Guidances/UCM164669.pdf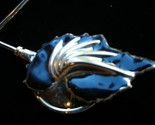 Click picture to learn about
Hook or Crook
Upscale, one-of-a-kind handbags accessories
4) Wacky Waxman wants weak-o-nomic wreck
Henry Waxman wants to limit new drug patents to 5 years. The industry says that it needs 12 to 14 years of exclusivity to break even on biologic drugs. The only way that this would work is if the Fed bought out all of the expenses involved in the research and development of drugs that did NOT make it to market. I'd better be careful what I propose because THEY don't need more ideas on how to spend OUR tax dollars.
http://www.reuters.com/article/healthNews/idUSTRE55A70V20090611
5) Canadians cancel "core" concoctions
Canadian nuclear reactors to stop making medical radioisotopes due to aging plants. Nuclear plant replacement ideas have failed. They will stop as soon as other countries pick up the load. Let's hope it isn't Korea or Iran.
http://www.reuters.com/article/rbssHealthcareNews/idUSN1044006820090610
6) … and this little piggy
The smallest of the drug firms committed to producing a vaccine against H1N1 ("swine flu") appears to have a jump on the others. Vaccine batch should be ready by August.
http://www.bloomberg.com/apps/news?pid=20601202&sid=aZNN6aSWC8d0
7) Drug help for the poor.
Article shows how PHARMACEUTICAL COMPANIES have stepped up with programs to provide free drugs for those that can't afford them. Retailers such as Walmart are mentioned in the article. See the sidebar on the www.PHARMWORKS,com site for some other free drug options.
http://www.latimes.com/features/health/la-he-yourmoney8-2009jun08,0,1074097.story?track=rss
Have a SUPER-FANTASTIC week.
Steve
--------------------------------------------------------------------------------------------------------------------------------------------------------------------
Notice: Due to a recent computer crash we have been rebuilding our mailing list files. If you have not received an e-mail notification to check for the PPP then please send us an e-mail at spepin@PHARMWORKS.com and we will put you back in. If you have received the e-mail notification but had previously asked to be removed from the list then we apologize. Send an e-mail (same address) and we will take you off again.
Welcome| |Contact Us| ||Shopping| |Privacy| |Corey Nahman Link|
Disclaimer: "Pepin's Pharmaceutical Prattle" (AKA "The Prattle") is the property of PHARMWORKS, LLC and Steven M. Pepin, Pharm. D, BCPS. The opinions expressed are those of the bald-headed author. To start or stop any drug without the advice and supervision of your physician would be stupid. So don't do anything based upon what you read here without professional advice. To be added to or removed from the distribution list please e-mail your request to spepin@pharmworks.com . All insightful comments from readers are thoughtfully considered (the rest are callously discarded). Copyright 1998-2009 PHARMWORKS,LLC all rights reserved.
Copyright 1998-2009 PHARMWORKS, LLC all rights reserved