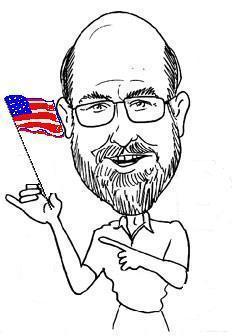 Pepin's Pharmaceutical Prattle for 10-12-2009

Quote of the day:

In the garden, Autumn is,

indeed the crowning glory of the year,

bringing us the fruition of months of thought

and care and toil.

And at no season, safe perhaps in Daffodil time,

do we get such superb colour effects as from August to November.

Rose G. Kingsley, The Autumn Garden, 1905

Good Morning!

Changing of the Season

With the Minnesota Twins loss to the Yankees on Sunday day night and the Viking on a roll it is officially the changing of the season. The Twins had a good run to take the AL Central from Detroit in a 1 game playoff (#163) but just could not beat New York. Many would have liked the chance for post season play. They had a good run.

It was about October 1st when the unusually nice weather took a turn to the cooler side and the furnace had to be turned on. The leave should be in there full glory next weekend. I raked the first batch of leaves on Sunday and expect a dusting of snow soon. I'll be hunting in a few weeks. It won't be my last encounter with the outdoors… I will have to keep the driveway clear, drive to work and back, and maybe go out unto the ice when it gets thick enough to go ice fishing. Then there is the St. Paul Winter Carnival with all its fun.

Last November the political climate changed and 'Bama has been enjoying his bask in the sun. Now there appears to be a climate change in the electorate and a definite cooling for those pushing health care reform as the polls come in. It will be interesting to see how the next 13 months play out and if November 2010 brings about changes of its own.

I plan to enjoy the leaves and crisp air; the tailgating and eventually the heart of winter. I am thankful for the full array of the seasons; spring with its new beginnings (and April Baseball), summer with all its splendor, autumn colors and activities and winter for reflection and planning. Those of you in warm climates may just see the leaves crisp and drop and the sun a little less hot but generally always expect the same except for the sports presented on TV. While your place might look good for a while in the middle of February I'll keep my seasons, the good aspects and the less convenient parts all the same.

Have a GREAT week!

Steve

===================================================

ps. Best answer this week to the question "How are you?" was "I'm excited about the Twins!" (a fan well prior to Sunday at 9:30PM)

pps. Please note that some of the links may not be up for very long and that

you should capture or print anything that you may wish to keep.

------------

1) Hot Tylenol

A boatload of Tylenol Arthritis and Tylenol PM Caplets were stolen from a cargo terminal. See attached for lot numbers. Public is asked to report to an 800 number. Your chance to be a junior CSI.

http://www.fda.gov/ICECI/CriminalInvestigations/ucm186269.htm

2) A new wrinkle: Allergan sues Uncle Sam over Botox

Allergan is suing to allow data on off-label use of Botox to reach physicians. Company says it just wants to be ""truthful, accurate and complete" but would likely take the money from the added sales if it was forced on them.

http://www.reuters.com/article/marketsNews/idUSN0232442220091002

3) It says… she says

Walmart tagged for the full jury award by the state's Supreme Court in a gender discrimination case filed by a female pharmacist. Failure to pay a $1 per hour differential and full bonus cost WAY more than the pay and the bonus. Between the back pay, bonus, 9 years worth of salary, pain and suffering and punitive damages the pharmacist will get $2million (less the usual and customary).

http://www.boston.com_high_court_reinstates_1m_in_damages_to_fired_wal_mart_pharmacist/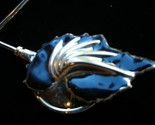 Click picture to learn about
Hook or Crook
Upscale, one-of-a-kind handbags accessories
4) When pigs fly… "H1N1 takes off!"
The novel H1N1 influenza virus (aka Swine Flu) is deadlier than "seasonal" influenza so far this year but it started earlier. If you get a chance to get the H1N1 vaccine AND the regular seasonal vaccine it is OK to take them at the same time. BONUS!
http://www.reuters.com/article/marketsNews/idCNN098037120091009?rpc=44
or go to http://www.fda.gov/NewsEvents/PublicHealthFocus/ucm150305.htm for FDA updates.
5) Potential dosing errors with Tamiflu
The doses of Tamiflu suspension are manufactured and available as 30mg, 45mg, and 60mg dosage forms. The trouble is that some doc are writing prescriptions as milliliters (mls). Dosing is weight based for kids so be sure to check when dispensing.
http://www.fda.gov/Drugs/DrugSafety/InformationbyDrugClass/ucm183649.htm
6) 'Bama wants more money for Part D drugs
Patients now pay about 25% of the cost of there Medicare Part D drugs. Democrat heavy Finance committee votes to allow the Medicare commission to cut the government' share. Congress would have tp pass a law to stop this from happening. (like THAT is going to happen) This would likely lead to higher premiums to seniors.
http://news.yahoo.com/s/ap/20091003/ap_on_go_co/us_medicare_drugs
7) Fat and Happy!
Obese patient appear to be less likely to end their own lives than the non-obese. There was a reduction in the rate for every additional 3% that patients were overweight. Of course the risks of heart attack, stroke and other health problems due to obesity OUT WEIGH the "protection" against suicide.
http://www.reutershealth.com/archive/2009/10/09/eline/links/20091009elin003.html
Have a SUPER-FANTASTIC week.
Steve
--------------------------------------------------------------------------------------------------------------------------------------------------------------------
Welcome| |Contact Us| ||Shopping| |Privacy| |Corey Nahman Link|
Disclaimer: "Pepin's Pharmaceutical Prattle" (AKA "The Prattle") is the property of PHARMWORKS, LLC and Steven M. Pepin, Pharm. D, BCPS. The opinions expressed are those of the bald-headed author. To start or stop any drug without the advice and supervision of your physician would be stupid. So don't do anything based upon what you read here without professional advice. To be added to or removed from the distribution list please e-mail your request to spepin@pharmworks.com . All insightful comments from readers are thoughtfully considered (the rest are callously discarded). Copyright 1998-2009 PHARMWORKS,LLC all rights reserved.
Copyright 1998-2009 PHARMWORKS, LLC all rights reserved