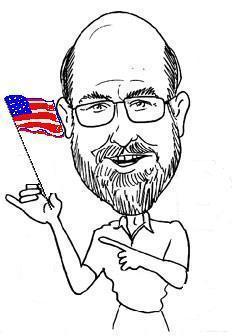 Pepin's Pharmaceutical Prattle for 11-30-2009

Quote of the day:

Yesterday I was a dog.

Today I'm a dog.

Tomorrow I'll probably still be a dog.

Sigh! There's so little hope for advancement.

Charles M. Schulz (1922 - 2000), (Snoopy)

Good Morning!

Doggie Dependent Deductions?

I noticed in the Sunday paper that a member of the US House of Representatives has introduced a bill that would allow pet owners the ability to deduct the cost of feeding and caring for pets. This was in response to the number of animals recently being abandoned, presumably due to the economy.

After our first dog died, a terrier mix named Thor, I was instructed by my bride to never bring up the word "dog" again. We did get another "free pet" as the preschool sent home a note that we would be getting a "free" goldfish and that we should prepare. Between the fish tank, food, gravel, siphon, de-chlorination tablets, and the underwater castle "Sparkle" cost us about $30 dollars. The fish lasted about 2 years until it decided to soar like a flying fish (we hadn't noticed any signs of depression.)

After about 5 years of biting my tongue, that special someone mentioned that she saw a cute "Humane society dog" at the local mall. I was there in about 15 minutes, saw the Chocolate Lab/Afhgan mix (she looked a little like Tina Turner), and bought the 9 month old female. On the way home I bought dog dishes, food, a portable kennel, and a leash. Everyone was thrilled and she turned out to be the "BEST DOG IN THE WHOLE WORLD" (unbiased opinion). When old Ruffle was still chasing racket balls (tennis balls hold too much "slobber") my vet bill was not small. While she didn't eat THAT much, all of the costs did add up. As she approached the end of her 17 years with us, her care became a bigger line item on the monthly budget but still worth every penny for a "family member".

I believe that the proposed law is well intensioned but way off the mark. Give the money to families with small children who will make better use of the deductions. Additionally, we should be using our scarce national resources for humans who have nothing to eat and no place to stay. The people who abandon cats and dogs obviously are not thinking of them as family members and are not taking care of them. While animal shelters are over-crowed at least they know how to handle the animals. Maybe there are other "dog-deficient" or "cat-deficient" families out there who would love to care for one of the abandoned animals, even for a few months… or years. One such organization in the Twin Cities is called Homeward Bound ( http://www.homewardboundrescue.com/ ) If you have lost a pet and have any equipment they are grateful for the donations (dishes, kennels etc). You could even look at the pictures for your next best friend. (ouch… I hate when I bite my tongue!)

Have a GREAT week!

Steve

===================================================

ps. Best answer this week to the question "How are you?" was "If I were a dog my tail would be waggin'!" Keith Harrell (author of Attitude is Altitude and founder of the SUPERFANTASTIC CLUB) see link on main page.

pps. Please note that some of the links may not be up for very long and that

you should capture or print anything that you may wish to keep.

------------

1) First of all… I am NOT related to the "alleged" thief…

Dynamic duo indicted after stealing insulin ($1.2 million) and diabetic supplies in Washington State and trying to sell them in Florida. Indictments filed.

http://www.justice.gov/usao/waw/press/2009/nov/worleypepin.html

2) "Takin' the worry out of being herpetic!"

Ranbaxy (the "pushy" Indian drug maker) is launching a generic version of Valtrex. Expect prices to remain relatively unchanged until July, 2010 at which time others will likely enter the market. (Ranbaxy has 180days of exclusivity).

http://www.reuters.com/article/rbssHealthcareNews/idUSDEL28022620091127

3) Right after that big Thanksgiving dinner…

Bariatric surgery was found to reduced coronary atherosclerosis. The American Journal of Cardiology reports that patients whose BMI fell from 47 to 29.5 over 2 years saw increased cardiac function and reduced C-reactive protein after surgery. Patients also needed fewer antihypertensive drugs. This is not an endorsement of the surgery (I've seen too many go bad) but something to discuss with your doctor.

http://www.plasticsurgerypractice.com/reuters_article.asp?id=20091127clin009.html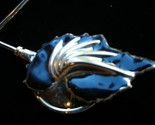 Click picture to learn about
Hook or Crook
Upscale, one-of-a-kind handbags accessories
4) Move it or own it!
Fat children tend to be fat adults. This weekend I saw TV ads for action toys for tots. Not action figures but an exercise bike and a bouncy toy that each played like a video game. The more activity, the better they did on the video screen attached. The study cited had nothing to do with the toys but everything to do with activity. It showed that vigorous activity related to slimmer kids while moderate activity for long periods of time gave only half the results. (Listen to Mom when she tells you to outside and play!)
http://www.reuters.com/article/healthNews/idUSTRE5AQ45J20091127
5) FDA's Woodcock on pain and drug safety.
Check out the NEW ENGLAND JOURNAL OF MEDICINE article by FDA MD. Trying to strike a balance between relief and safety: what a concept!
http://content.nejm.org/cgi/content/short/361/22/2105
6) More eggs for Easter… none used at this new vaccine plant
This new vaccine plant will make vaccines using cell cultures instead of using eggs to incubate viruses. This will not be in play for this season's vaccines (H1N1 or "regular" influenza) but could start in 2011. HHS kicked $487 million into the billion dollar plant. (Think that they'll have any regulatory problems?)
http://www.reuters.com/article/marketsNews/idCNN2431447320091124?rpc=44
7) I've fallen and I can't find my lawyer's number.
All hospitals maintain a list of drugs that can increase the chance of falls. Some are easy to spot: sleeping pills, narcotic pain medications and most psychoactive drugs. Others are less intuitive: diuretics and cathartics (hurried trips to the bathroom can put seniors on their collective fannys). Be sure to add warning labels to meds dispensed to patients… and then there is that counseling thing. Document your interventions so you can have backup when you hear the words "All rise!".
http://www.businessweek.com/lifestyle/content/healthday/633348.html
Have a SUPER-FANTASTIC week.
Steve
--------------------------------------------------------------------------------------------------------------------------------------------------------------------
Welcome| |Contact Us| ||Shopping| |Privacy| |Corey Nahman Link|
Disclaimer: "Pepin's Pharmaceutical Prattle" (AKA "The Prattle") is the property of PHARMWORKS, LLC and Steven M. Pepin, Pharm. D, BCPS. The opinions expressed are those of the bald-headed author. To start or stop any drug without the advice and supervision of your physician would be stupid. So don't do anything based upon what you read here without professional advice. To be added to or removed from the distribution list please e-mail your request to spepin@pharmworks.com . All insightful comments from readers are thoughtfully considered (the rest are callously discarded). Copyright 1998-2009 PHARMWORKS,LLC all rights reserved.
Copyright 1998-2009 PHARMWORKS, LLC all rights reserved